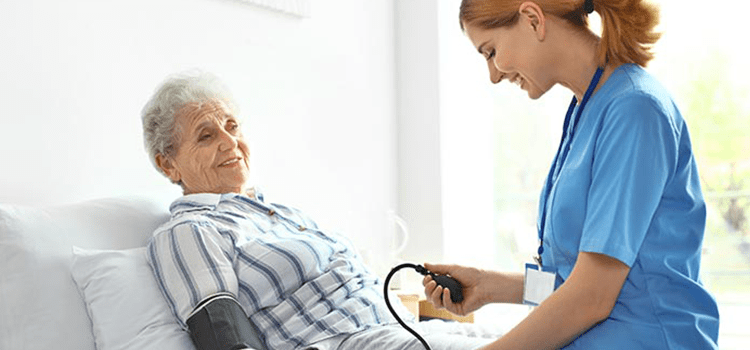 Assisted living is defined as the housing or residence designed for people who cannot properly perform their routine functions. Adults and disabled persons are often admitted and live there and it is like a home to them. Home care nursing, in contrast, is the provision of high-quality nursing services at one's home. People, who don't like to live anywhere else and live alone in their comfort zone, need home care nursing services. Assisted living is good, but in many cases, individuals need separate special care in-home care nursing. A home care nursing assistant is one who provides high quality care services at one's home. Nursing assistants also work in assisted care facilities but homecare assistants have somehow different duties.
Most of the duties and responsibilities of home care assistants and nursing assistants are the same as they all are healthcare assistants. The difference lies in the way of performance of their duties. A nursing assistant provides the services in a designed facility and combined residential space, but a home care assistant is responsible to provide services at an individual's home.
Which is better? Assisted Living or Home Care Nursing?
Both assisted living and home care nursing provide care for senior citizens and physically disabled people. The effectiveness of any of them depends upon the type of services an individual needs. Mostly, home care nursing is better because people can feel much better at their own home around their own things. Living in an assisted care facility can disturb mental peace when it is about social interaction. Social interaction does not always help people to get recover, sometimes it disturbs them.
Home care nursing provides better facilities and services to people who need assistance. There is care providing agencies that are available at a distance of one phone call.
Scenario
Mrs. Johnson is a 70 year old woman living with her daughter in Lancashire. She is suffering from Alzheimer's disease and has dementia. Her daughter Marieta is a teacher and she has to leave the house for about 4-5 hours daily. She first admitted her mother to an assisted home care but she realized in just a week that her mother doesn't like to live with other people. Marieta was worried but she found a solution and hired a home nursing care assistance through a homecare agency, Now she is satisfied can perform her duties without any stress.
Hiring a Health Care Assistant
The Homecare nursing Assistant or the nursing assistant working with home care agency and home care Lancashire provides high quality healthcare services at your own place. Home care agency like care 2 care provides domiciliary care services as well as supported care services. Expert nurses and care assistants are available 24/7. Just make a phone call and hire the best service provider for your loved one.
Services
The major services by homecare agencies, homecare nursing assistants include:
Domiciliary care assistants
Supported living
Children's services
Residential care
Physical disabilities care
Learning disabilities care
Mental health conditions care
If you are not satisfied with the idea of assisted home care facility, you need to trust on home care nursing facility. The idea is home care nursing is better than assisted home care services looking at people's minds and living.
Care2Care Recruitment is a name you can trust for Home care assistants. Our professionals can provide you temporary and continuous care to a broad client base including hospitals, care facilities, individuals, and many more, in and around the United Kingdom.