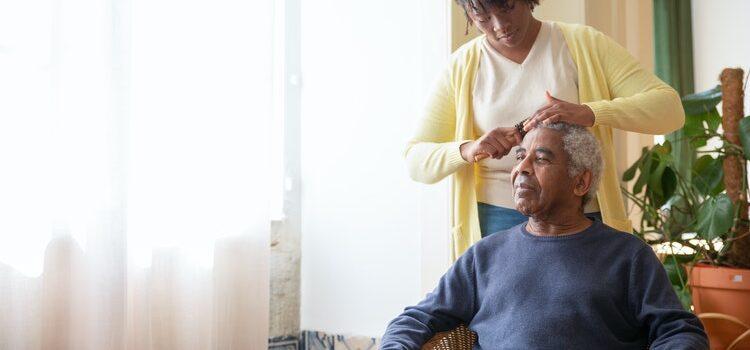 Life is so busy and unpredictable we live in the present and the next moment, and everything changes. Time never waits for anyone, so most of us will be old, and we will be looking for someone to talk to and to care for. If we care for our seniors now, there will be someone to care for us. The most essential and loveable creatures on this planet are our elders and parents who did everything for our sake. Life is so cruel, so it is time. Time passes, life changes and changes the strongest man into the weakest one. So if we want to avoid loneliness in the future, we have to prepare for it is present.  But most of us are too busy with routine work that we can't extract time for our seniors. We cannot provide that care which they need. But, there are some kinds of humans which we call Senior care assistants.
Family caregiving services
Some best agencies offer you to recruit experienced and well-trained Patient care assistants providing high-quality family caregiving services and companion care. These caregivers provide services like:
Take care of your parents or grandparents
Ensure the safety of senior citizens
Keep them happy and healthy
Take care of them as they need care and sincerity
Help them and keep them relaxed
Other duties they perform include:
Take care of their medications
Take care of their meal timings
Help to make healthy meal
Medical services in case of any emergency
Immediate help and support
Senior care Montreal services are available 24/7 so you don't have to worry about your loved ones. All of these services are caregiver duties.
Why do you need a senior care assistant?
Many of us have old parents or any of the grandparents at home. It's not fair to admit them in an old home, without a solid reason. We should take care of them as they took care of us. But, indeed, life is so fast now, we have to catch up on many things daily. Our loved ones need some companions when we are not home. So, recruiting a senior care assistants is the best option to provide the best care at home. Sending the old citizens to a nursing home is also an option, but hiring a home care service provider is the best way of care.
How to choose the best senior care assistant and caregiver
Choosing the best senior care assistant is a time taking process, but don't worry, you can choose the best caregiver and family care provider based on the following things:
Well-trained and nursing background
Associated with some good agency like Care 2 Care
Punctual and have good reviews about previous services
Polite behavior
The best platform to recruit a senior care assistant
Care2Care Recruitment is one of the best platforms providing senior care services. Hiring a senior care assistant is just a call away. The agency offers successful domiciliary care and has a strong team of health and social care experts. The major services of the agency include:
Domiciliary care
Supported living
Children's services
Residential care
Physical disabilities care
Learning disabilities care
Mental health care
If you are looking for senior care in Montreal, you are suitable to hire the best professionals and caregivers in the town.